Join us online at (just click on icon)


Check us Out, Become a Fan, and Spread the Word!

WELCOME!
Welcome to the official website of The Original Long Beach Lobster Festival. The 20th Annual 2016 Original Lobster Festival will be held September 9-11, at the Rainbow Lagoon in Long Beach, California. You won't want to miss this event.
The Lobsters Are Coming!

LONG BEACH LOBSTER FESTIVAL
SEPTEMBER 9-11, 2016
SAVE THE DATE!

FESTIVAL HOURS
Friday, September 9th — 5 PM - 10 PM
Saturday, September 10th — 12 NOON - 10 PM
Sunday, September 11th — 12 NOON - 10 PM
(Times are subject to change without notice.)
GENERAL ADMISSION includes: Live Entertainment,
FREE Souvenir E-Photo, Live Interactive Reptile Exhibit, Seating, Children's Stage (Sat./Sun.), Inflatable Bounces, Dance Floor and Lessons and Live Sports Tent. Karaoke Lounge on Friday and Saturday Night. Line Dancing Lessons on Sunday.
The festival has a giant food court with a variety of items non-lobster related, carnival games, beach bars, arts & craft booths, face painting and more for you to explore.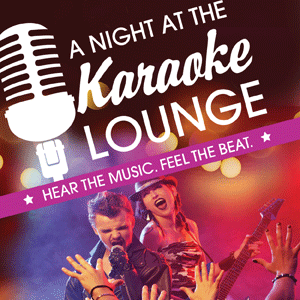 Karaoke Lounge Appearing Friday and Saturday Night
@6PM-10PM on Second Stage. Included in general admission.
Choose from a selection of classic songs or today's biggest hits, in all music genres including pop, rock, country, R&B/hip-hop and more. Every song is presented with high-quality scrolling lyrics displayed on video backgrounds and optional lead vocal tracks. There is something for every musical taste and talent...a stellar sound system, thousands of songs to choose from, microphones for group sing-alongs and a variety of props...providing a solid singing experience, even if you aren't the greatest singer. Including line dances and games.
The VIP Seating Area is a VIP area within the festival exclusive to only a few. Enhance your experience and enjoy all the best amenities at the Long Beach Original Lobster Festival...prime seat location, a large canopy tent surrounded by a white picket fence accented with ambient light and trees, front stage with an exclusive VIP Entrance and Exit with access to the dance floor, Private VIP Restroom Facilities, access to a VIP Bar and assigned seating. Enjoy a Jumbo Lobster Feast that includes a dessert, all served inside the VIP Seating Area, (5) drink tickets for alcoholic beverages. Non-alcholic beverages (soda and water) are free to members only inside the VIP Seating Area. You are free to come and go as you please to enjoy all the festivities. Each VIP Experience attendee will receive (1) NEATsheets™ — the better napkin. Spills happen. Stains shouldn't.™
PLUS, for every VIP Seating Ticket purchased here, you will automatically be entered for a chance to WIN A $50 GIFT CERTIFICATE from The Sky Room. (No Cash Value; Not valid for holidays, special events, and tax/gratuity.)
WATCH COLLEGE AND NFL FOOTBALL
KICKOFF WEEKEND AT THE FESTIVAL!

WE GOT GAME — LIVE SPORTS TENT Watch your favorite sporting event on our TV Wall while you dine and drink at the Original Long Beach Lobster Festival! Catch all your college and professional sports action. Experience firsthand the highest-quality picture and heart-pounding sports action like never before — SPONSORED BY DIRECTV®.

FREE Souvenir E-Picture!



E-Photo Souvenir Booth Hours
Friday, September 9th — 5 PM - 9 PM
Saturday, September 10th — 12 NOON - 9 PM
Sunday, September 11th — 12 NOON - 9 PM
(Times are subject to change without notice.)

The Original Lobster Festival has become a tradition to over thousands of festival goers annually. We combine local popular artists, Swing, Salsa, R&B/Motown, Decades 70s/80s Dance Bands, tons of Fresh Live Maine Lobsters steamed in the World's Largest Cooker prepared and served by a Master Chef for that mouth watering taste, giant food court, children's area, dance floor, two stages and beach bars to create the largest Lobster Festival outside of Maine, right here in Southern California.
The Long Beach Lobster Festival
honors our Military personnel!
All United States active military personnel (includes Army, Navy, Air Force, Marines, Coast Guard, National Guard and Reservists) receive FREE General Admission* to the Long Beach Lobster Festival!
*You must present valid military I.D. at the Ticket Box Office to receive Free General Admission. No purchase is necessary to receive Free General Admission. This offer does not include Lobster Feast (sold separately). Additional tickets may be purchased online or at the Ticket Box Office onsite.
Come for the Feast and Make a Day of it.
Fun! Fun! Fun!
Live entertainment and activities for all ages, arts and crafts booths, Ribs, Chicken, Jamaican, Chinese, Thai and other international foods and desserts, adult beverages: Beer, Wine, Liquor drinks — "Screaming Lobster" and Margaritas, and of course, LOBSTER. Lots and lots of Lobster flown in fresh daily.

see us here!!!

Featured on
See you there!